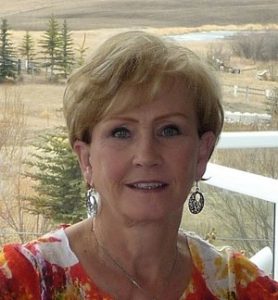 HOW I GOT STARTED
I'm a retired business woman who likes to learn new things and work with creativity, whether that is in my garden, carving wood or stone, crocheting, quilting or creating in this case, colouring books.  A couple of years ago I hurt my back and was unable to travel great distances so visiting the local provincial events and sights was the extent of my adventures.  When my husband and I travel, I like to write a short journal about our experiences, when and where we go, what we see, who we meet.  When we get home sometimes I create a scrapbook, which gives me the pleasure of the trip again.
When we were Christmas shopping 2015, we were checking out the adult colouring books.  After reviewing many, my mind quickly started assessing and thinking about what my friends might like to colour.  Immediately travel, colouring, scrap booking and journals all came together.  By January I was well on my way to creating my first book; by the time Alberta was complete, I knew I was not stopping until the whole of Canada was in one of my books.
My mission is to create 6 books which are entertaining, educational, allows you to be creative, they are calming and they are keepsakes of your Canadian experiences.  Currently I have completed 3 books, they will all be available by mid September 2016.
These books appeal to all demographics, male, female, old and young.
I want to be part of your travel experience, give you the pleasure of creating "your story" and all the great memories to keep forever.
These books make a great inexpensive gifts for everyone you know.  Send them "back home", your family can enjoy colouring drawings of your new home and they'll learn something about your adopted province.  If your family receives a book about their current province, they can stroll down memory lane or it might inspire them to experience more of Canada.
To order your "COLOURFUL TRAVELS",